PlayClaw :: Overlays, Game Recording & Streaming İndir Yükle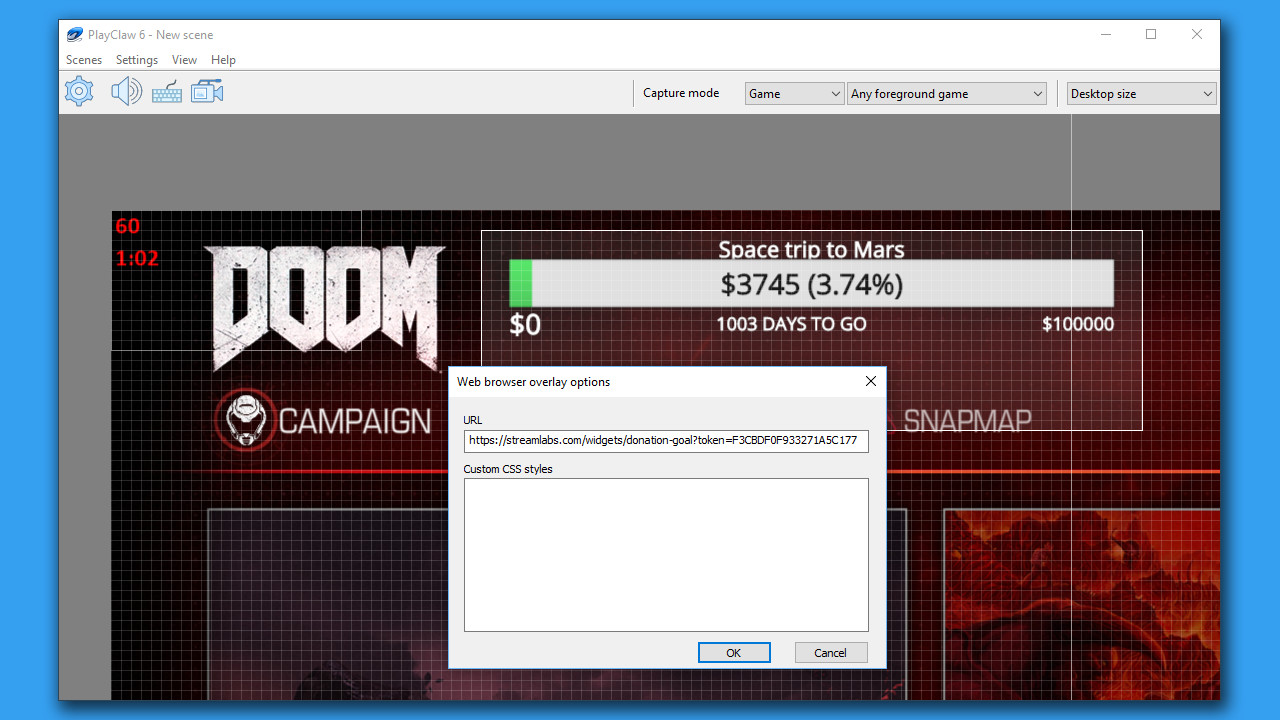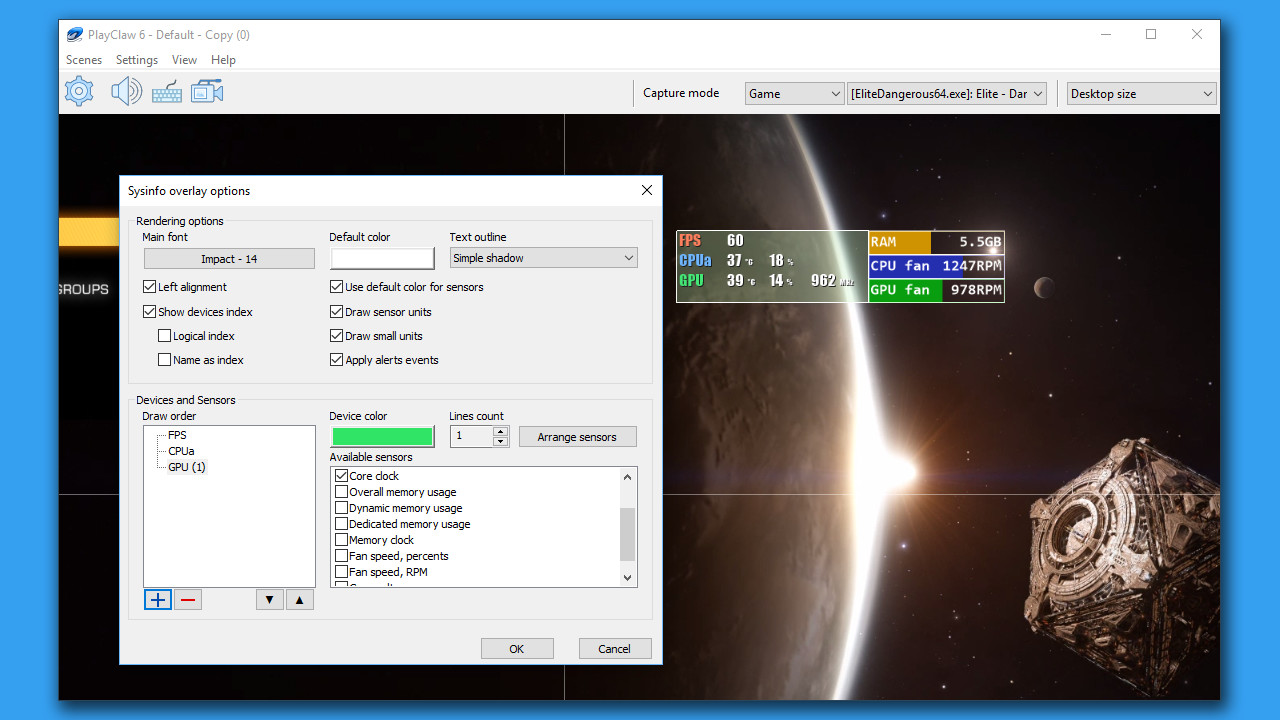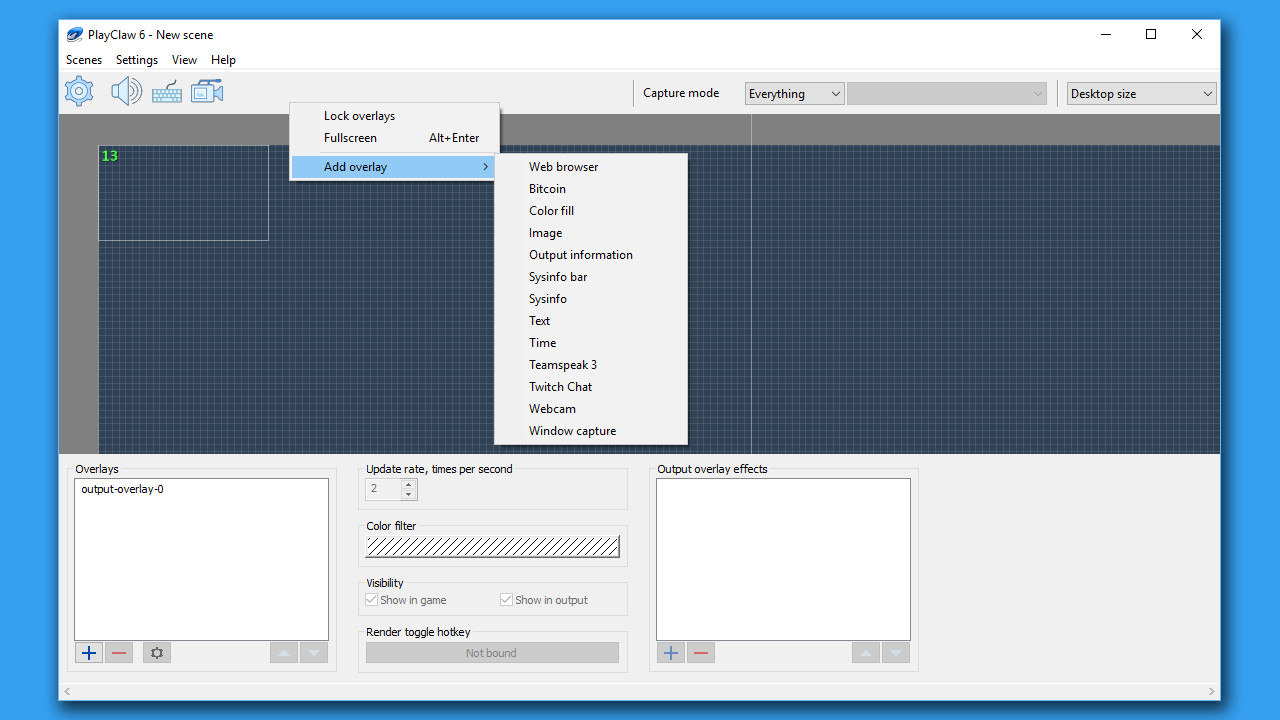 Bu Yazılım Hakkında
PlayClaw is game overlay application that can record and stream your gameplay!
PlayClaw offers the ability to render helpful overlays in game and also in your recording if needed. PlayClaw has a set of various overlays such as System Information (CPU, GPU, RAM, HDD and other sensors), Teamspeak 3 and Discord overlays, Browser Overlay, Webcam Overlay, Timers and more.

PlayClaw has been designed to make full use of your GPU and hardware accelerated H.264 codecs that will ensure outstanding recording quality and have the least amount of impact on game performance. You'll be satisfied with the capture and encoding speed that PlayClaw offers during local recording sessions or streaming to YouTube, Twitch or other services!

Overlays:
Very flexible System information overlay (GPU, CPU, RAM, HDD, FPS, Network sensors)
Web Browser overlay (streamers love it!)
Webcam overlay
Teamspeak 3 overlay
Image overlay
Dynamic text overlay
Powerful Time overlay with modes: Clock, Stopwatch, Timer
Window capture overlay
Color overlay
And that's not all! We're developing new cool overlays for our customers
Capture features:
Fast game capture up to 200fps
H.264 encoding with hardware acceleration (Intel QuickSync, NVidia Encoder, AMD AMF encoder)
Streaming to YouTube, Twitch and other RTMP services
Special capture desktop mode in Windows 7, 8 and 10
Multiple display support
Unique pre-recording feature
Multi-threaded MJPEG software encoding
Up to 16 audio sources
Realtime audio preprocessing engine
Output in multiple formats (AVI, MP4)
Capture screenshots
Adjustable video recording frame rate and size
Overlays output effects
Chroma key
Scrolling
Color key
Image mask
More effects are coming in future updates
Additional features:
Scene-based overlays settings
Scenes can be switched at any time using hotkeys
Simple and powerful visual overlays editor
Profile-based capture and streaming settings
Compatible with PunkBuster, Valve Anti Cheat, EasyAntiCheat and BattlEye
Sistem Gereksinimleri
Minimum:

İşletim Sistemi: Windows 7
İşlemci: 2-cores CPU with SSE support
Bellek: 1 GB RAM
Ekran Kartı: Intel/AMD/NVidia graphics card
DirectX: Sürüm 11
Depolama: 250 MB kullanılabilir alan
İlave Notlar: Administrator rights to run software are mandatory.
Önerilen:

İşletim Sistemi: Windows 10
İşlemci: Intel SandyBridge CPU or AMD APU A10-58xx or better
Bellek: 4 GB RAM
Ekran Kartı: NVidia Geforce 6хх or AMD Radeon HD 77xx or better
DirectX: Sürüm 11
Depolama: 250 MB kullanılabilir alan
İlave Notlar: Administrator rights to run software are mandatory.
Sayfa başına git