Operation Covid-19 İndir Yükle
Bu Oyun Hakkında
NOTES FROM THE SOLO DEVELOPER:
Please enjoy this virtual stressball for FREE while we keep going through this pandemic. This game is not meant to poke fun at the people suffering from the COVID-19 virus; it's meant to put a "face" on this virus and explode the shit out of it because that's exactly what it deserves. This project was inspired by one of the many stupid situations that resulted in the initial lockdown back in March. Most notably, the toilet paper hoarding (which already feels like ages ago). It's dumb, it's over the top and it's FUN. I may or may not keep adding new game mechanics as I'll eventually go back to set for film work.
There's also an ANDROID versus of the game that's very similar to the PC version and is also FREE. It's called OPERATION VIRUS.
My offer to send $10 to the first person that can reach 10 000XP still stands. Print screen proof and email at dan @ supernice.ca
—
Ever wanted to throw ridiculous amounts of toilet paper at giant viruses invading your home? Well here's your chance.
Operation COVID-19 is an endless first person shooter in which you can give those viruses what they deserve: blow them all up!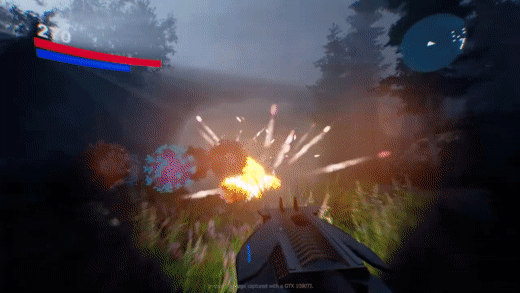 FAST PACED
We made the game and even we can't keep up. You constantly have to be on the move in order to survive. Don't let your enemy surround you! Here are your survival strategies: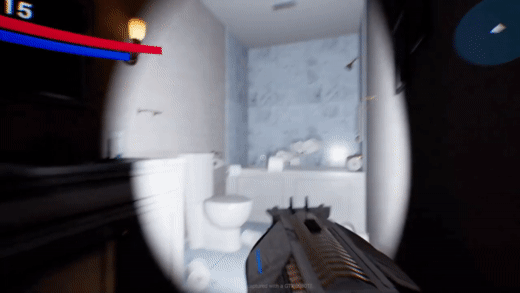 INFINITE TP
Using some quantum dynamics voodoo magic sh#t, the TP-Gun 1000™ can generate an unlimited amount of TP projectiles. Watch that overheat bar though! Once the weapon jams, you'll be deep in it. Should this happen, use the next strategy.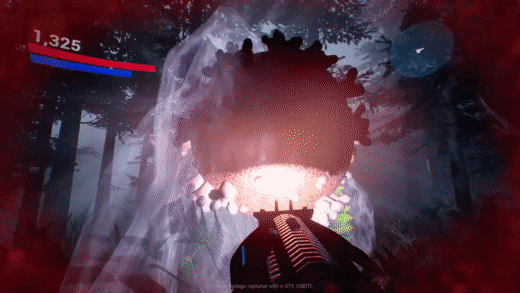 PUSH FORCE
When everything goes south, use the TP-Gun 1000™'s secondary function: the Push Force. For a second, the generated force field will push away any viruses trying to infect you and give you a short moment to catch your breath. Jedi style!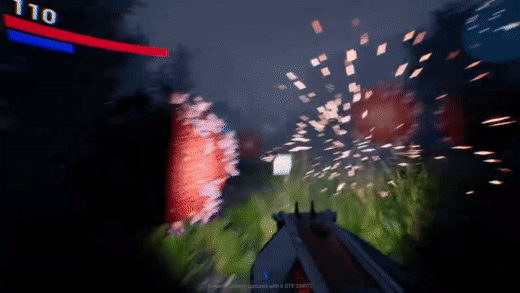 POWER JUMP
Wait, what? There's more? Of course! When there are too many of them, activate the Power Jump function and the TP-1000 Gun™ will reverse gravity for you. That way, you can make it rain TP rolls from above and get rid of more dumb viruses.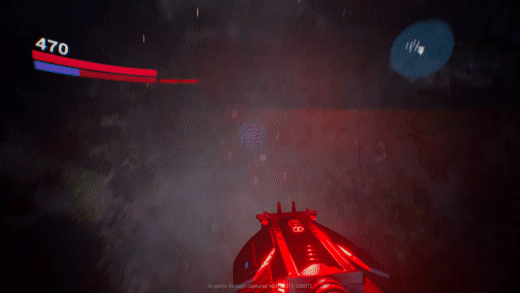 COMBINE EVERYTHING. LOOK COOL AF.
The gif is pretty self-explanatory.
Happy hunting.
FROM THE DEVELOPER
Hey! Thanks for checking out my first game. I made this alone while in quarantine by teaching myself game logic in Unreal Engine 4 with YouTube tutorials. It started out as a simple gag to make my kids laugh and it devolved (evolved?) into what you see now in all it's 1980s fueled glory. I really hope you'll enjoy what I put together and for 1$ I think you'll have your money's worth out of it. Next step will be to implement the Steam Achievements in a future update and hopefully many more features!
You rock.
-Dan Gaud
CONTROLS
WASD + MOUSE to move around
E to open doors
CTRL to crouch
SPACEBAR to jump, double jump or triple jump.
MOUSE LEFT CLICK to fire main weapon
MOUSE RIGHT CLICK to fire secondary push force function
Sistem Gereksinimleri
Minimum:

64-bit işlemci ve işletim sistemi gerektirir
İşletim Sistemi: Windows 10
İşlemci: Intel Core i5
Bellek: 16 GB RAM
Ekran Kartı: Nvidia MX150
DirectX: Sürüm 12
Depolama: 5 GB kullanılabilir alan
Önerilen:

64-bit işlemci ve işletim sistemi gerektirir
İşletim Sistemi: Windows 10
İşlemci: Intel Core i7
Bellek: 64 GB RAM
Ekran Kartı: Nvidia GTX 1080Ti
DirectX: Sürüm 12
Depolama: 5 GB kullanılabilir alan
Sayfa başına git