National Machine İndir Yükle
Bu Oyun Hakkında
About game:
This is a 3rd-person simulation sandbox game and it is created with UE4 engine.
You are a munitions manufacturer in 1930s. The war is going to break everywhere in the world. Help your nation for arms race. Before the war begins, you need to use the basic resources provided by the nation efficiently in order to produce enough aircraft, tanks, guns and anything that could be used in the war.
For these purposes, you have to build various types of factories and transits, organize the production line, test and develop the new weapon, train skilled works, defend enemy'd bombing and pry information.
Hello everyone:
There is no official website now. My email: nm_ericsun@hotmail.com
I will post developing milestone of National Machine. Let players to know developing schedule. However, English is not my mother language. This schedule may not easy to read, but I will illustrate it.
I will update news regularly by develop status.
Here we go, what new content will be coming?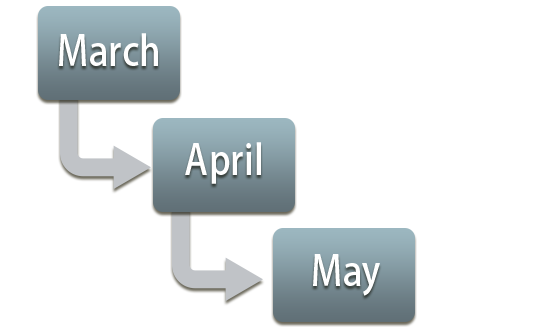 National Machine will post 3 new important contents in 3 months:
1. Design Blueprint, production data and Technology tree. (March)
a) Design blueprint and production data.
This content will allow player to design custom products. For example: It means fighters will not be only 'Spitfire', it will be 'Gloster Gladiato Mk I', 'Spitfire MK I', 'Spitfire MK 22' and so on. Use different processes to Smelt steel, will product different features of steel. These processes may include forged, rolled, carburized, quenching and so on. Corrosion resistance and thermostability steel is a good material for cylinder of motor, but high hardness steel suitable for use in armor.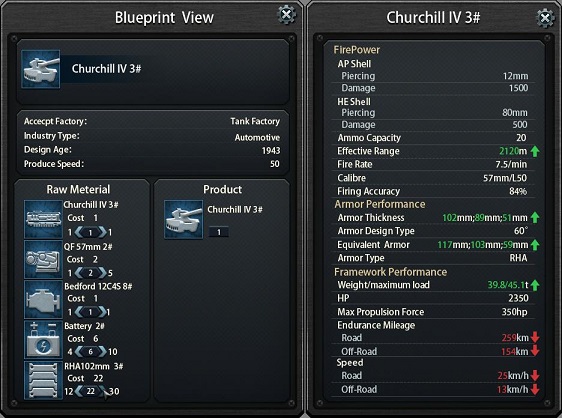 b) Technology tree.
Technology tree will unlock processes and concepts. For example: process of turn coal into gas and oil or design concept of tank slope armor.
Every country will get different technology tree, but now there will be only British. The other countries tech tree will be coming in later of this year.
2. Fight: enemy bombing. (April)
Because of you provide weapon to your country, the enemy wants to destroy your factory, you need to protect your factory and resource using aa. Because of players could only choose British, the enemy main force bombers will be Do. Series.
3. Workers and scientists. (May)
Machine cannot make machines in 1930s. Workers also are warriors and a part of national war machine. At the WWII war advanced further, men go to front line, more and more women go to factories. How to train their skill and protect their life? You have to consider.
Skilled workers and scientists will could test weapons, promote the progress of science and technology and super weapons (they are nuclear, computer and something can decid winner).
Sistem Gereksinimleri
Minimum:

64-bit işlemci ve işletim sistemi gerektirir
İşletim Sistemi: Windows Vista or Windows 7
İşlemci: Core 2 Duo 2.4 GHz or Althon X2 2.7 GHz
Bellek: 4 GB RAM
Ekran Kartı: NVIDIA GeForce GTX960 / AMD Radeon RX470
DirectX: Sürüm 11
Depolama: 600 MB kullanılabilir alan
Ses Kartı: DirectX compatible sound card
Önerilen:

64-bit işlemci ve işletim sistemi gerektirir
İşletim Sistemi: 64-bit: Vista, Win 7, Win 8
İşlemci: Intel Core i5-750, 2.67 GHz / AMD Phenom II X4 965, 3.4 GHz
Bellek: 8 GB RAM
Ekran Kartı: NVIDIA GeForce GTX 1060 / AMD Radeon RX 480
DirectX: Sürüm 11
Depolama: 600 MB kullanılabilir alan
Ses Kartı: DirectX compatible sound card
Sayfa başına git